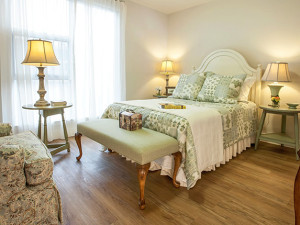 Palms Edge understands the financial challenges that stand in the way of getting the best healthcare possible. We are here to help you explore solutions and provide resources that may benefit you and your family.
State assistance may be available to qualifying individuals. The Long-term Care Community Diversion Program is designed to provide community-based services to people who would otherwise qualify for medicaid nursing home placement. Monetary compensation is not given if you are in your home, only if you are receiving care in an assisted living facility.
Veterans, 65 years and older who served during war time, may be eligible for a tax-free benefit called the Veterans Aid and Attendance benefit This VA Benefit was designed to provide financial aid for war era veterans and their surviving spouses to help cover the cost of long-term care in an assisted living community.
Some costs related to senior living may be tax deductible if certain IRS guidelines are met. The deduction may be applicable for relatives paying a portion of the residents costs associated with living at Palms Edge. Consultation with a tax professional is strongly advised before making financial decisions.
Having a roommate is an affordable option without sacrificing any of the services and amenities provided.
Remember to consider that with the cost of assisted living, there are no monthly utility bills, maintenance cost, groceries, cleaning fees, or other expensive costs associated with living at home.
Our rates are all –inclusive, as we do not charge for different levels of care. Don't be fooled by places offering a base rate and charging additional fees for each service they provide.
Phone:  561-841-0055
Email: palmsedgealf@aol.com