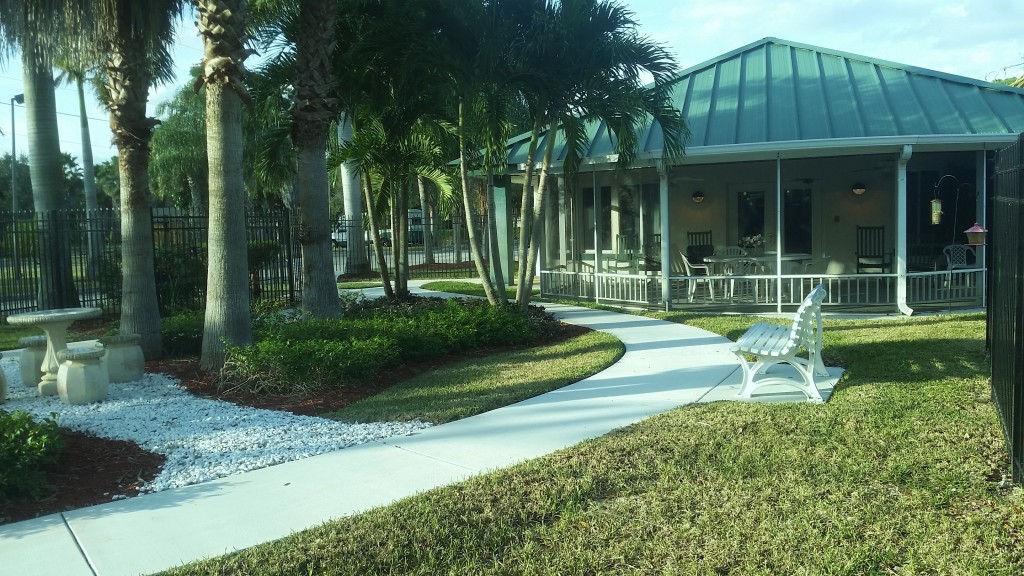 At Palms Edge, our care and concerns are our residents. We have a highly trained, experienced staff and activities designed with memory care in mind. Our goal is for your loved one to benefit from the latest treatments in Alzheimer's and dementia. The programs we provide help diminish anxiety, lessen confusion and disorientation.  We maintain a high care-giver to resident ratio in order to provide personalized care.
We offer seniors the help they need by providing assistance with everyday tasks, like dressing, bathing, and grooming. We have a 24 hour staff that specialize in care for residents with memory related issues, dementia and Alzheimer's. We offer theraputic activities that are stimulating and entertaining to keep everyone engaged.
Many seniors find some assisted living communities to be too large and intimidating. We believe that care should be in a safe, secure setting with the comforts of home. Palms Edge is designed to allow better care and attention, in a layout that is not confusing and easy to navigate. Our staff can observe the residents as they explore throughout the building and secured courtyard.
All doors are equipped with keypad entries and our outdoor porches and courtyard areas are secured, and monitored through security cameras.
We are a residential community that supports and encourages your loved one's independence, and opportunities to live a full and engaging life. We provide compassion, respect and dignity while aging.
Residents are happy, healthy, and secure.